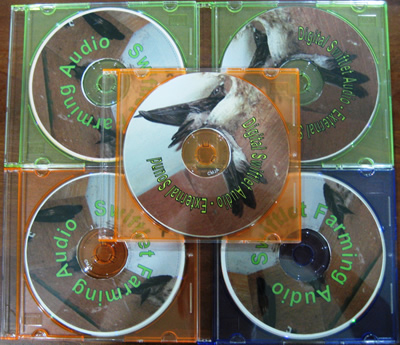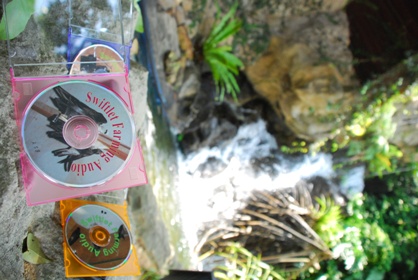 A Grade Swiftlet Farming audio - Flagship of Dr Lim's continuous research and innovation (You will not be able to get these from else where !)
Reliable Swiftlet Farming CDs

Gone are the days when swiftlet sound application is on a trial and error basis. Fortunately or unfortunately, swiftlet sound is both the strength and Achilles' heel of the swiftlet farming industry. Any wrong or inappropriate swiftlet CD usage would lead to the down fall of a farm; conversely an appropriate and reliable swiftlet audio sound management is one of the most effective weapons to attract birds to nest in your farm.

At such, no swiftlet farms will be complete without our range of swiftlets chirping CDs. These CDs have been tested vigorously in various locations in Malaysia, Thailand and Indonesia and have been rated 5 stars by independent swiftlet farmers. Their effects are deemed immediate and long lasting; not surprisingly all our users have enjoyed good swiftlets occupancy rates and nesting rates after using our swiftlets chirp CDs.

Furthermore, all our CDs have digital crystal clear quality and we guarantee ours to attract A. Fuchiphagus species only.

Our CDs is a must for all aspiring swiftlet millionaires farmers!
For the first time in Malaysia, we are proud to present this unparallel range of Swiftlet Audio CDs, which fall into the category of:
| | |
| --- | --- |
| | Powerful swiftlet locater and gatherer audio |
| | A-Grade swiftlet farm external audio |
| | A-Grade swiftlet farm internal audio |
Learn how to use these audio to further enhance the appeal and attraction of your farm. After all audio is the first point of contact between the birds and your farm. If you are unsure of which type of swiftlet audio is best for your farm, do drop us a mail and we will do our best to be of assistance to you!
What is the advantage of buying swiftlet audio from this web site ?

First of all, you will be able to buy the audio directly from the a reliable and trusted expert, Dr. Lim.

Next, you will be guided personally by Dr. Lim as to how to use these CDs effectively to attract swiftlets/ to enhance the appeal of your farm.


Most important of all, you will have a piece of mind as all the CDs have been tested and used personally by Dr. Lim in his mega successful farms.
Is there similar audio CDs out there ?

While we cannot stop others from pirating our CDs, pirated CDs made from Dr. Lim's master copies are known to be of inferior quality. Hence they do not posses the same effectiveness as our flagship CDs.

If you have spent so much time and money in building your swiftlet farm, why save on the quality and effectiveness of bird audio ?